The truth about fluoride
Fluoridated water and fluoride toothpaste
work together at all ages
TL;DR summary:
The best baseline combination of fluoride for the oral health of everyone in your family — from baby's first sips of water and baby's first tooth, to Grandma and Grandpa's teeth — is fluoridated water throughout the day and brushing with fluoride toothpaste. The truth about fluoride toothpaste and fluoridated water is they work together to fight cavities at all ages.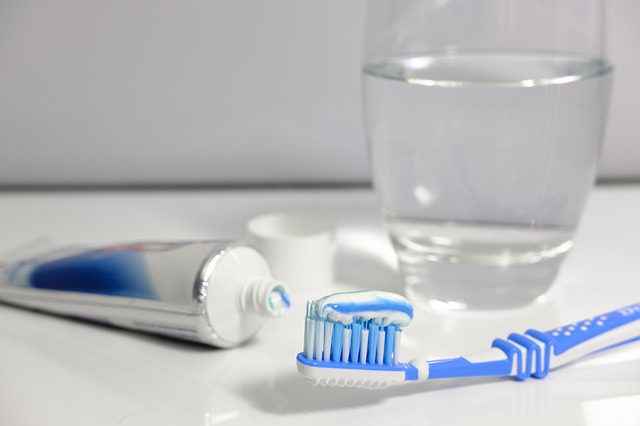 There's all kinds of misinformation about fluoride that goes around. Some of the most common myths are about who should or shouldn't drink fluoridated water and brush with fluoride toothpaste.
The truth about fluoride is this - the latest science recomends both fluoridated water and fluoride toothpaste for everyone who has teeth.
From baby's first sips of water after the first tooth ... to keeping our teeth into old age ... health and wellness experts want those teeth to get a little fluoride from water throughout our lives. Fluoridated water doesn't just help kids' teeth. Fluoridated water strengthens enamel — in baby teeth, and adult teeth, too. Even Grandma and Grandpa's teeth are strengthened by drinking fluoridated water.
There's another common misconception out there about fluoride in water and toothpaste. Lots of people think that if you brush with fluoride toothpaste, you don't have any need for fluoridated water. But the truth is, they work together.
Fluoridated water works above and beyond what other sources of fluoride, like toothpaste, can do alone.
Says Dr. Barbara Gooch, an expert in dental health retired from the CDC, "Current studies indicate that community water fluoridation increases the prevention of tooth decay by an additional 25 percent despite other sources."
Some of the extra prevention we see with fluoridated water is for people who aren't brushing with fluoride toothpaste regularly. But even people who do a good job brushing get extra prevention from fluoridated water. Fluoridated water is active during all the time people drink water between brushings. Fluoride in water works over and above what fluoridate toothpaste does alone.
Matt Jacob, a friend of ours at the Children's Dental Health Project, has an analogy that we think drives the real truth about fluoride home. He says it's like car safety ... "When we put air bags in cars, we didn't remove the seatbelts. Why? Because they work together. The CDC reports that fluoride in toothpaste and in drinking water also works together." Seat belts and air bags provide complementary forms of protection while driving. Fluoride toothpaste and fluoridated water provide complementary forms of cavity prevention, too.