What every mom ought to know about fluoride
10 essential fluoride facts for your family
Are your kids getting too much fluoride? Not enough? Do you need fluoride, too?
How do you get the benefits of fluoride for your family's oral health while also avoiding fluoride dangers?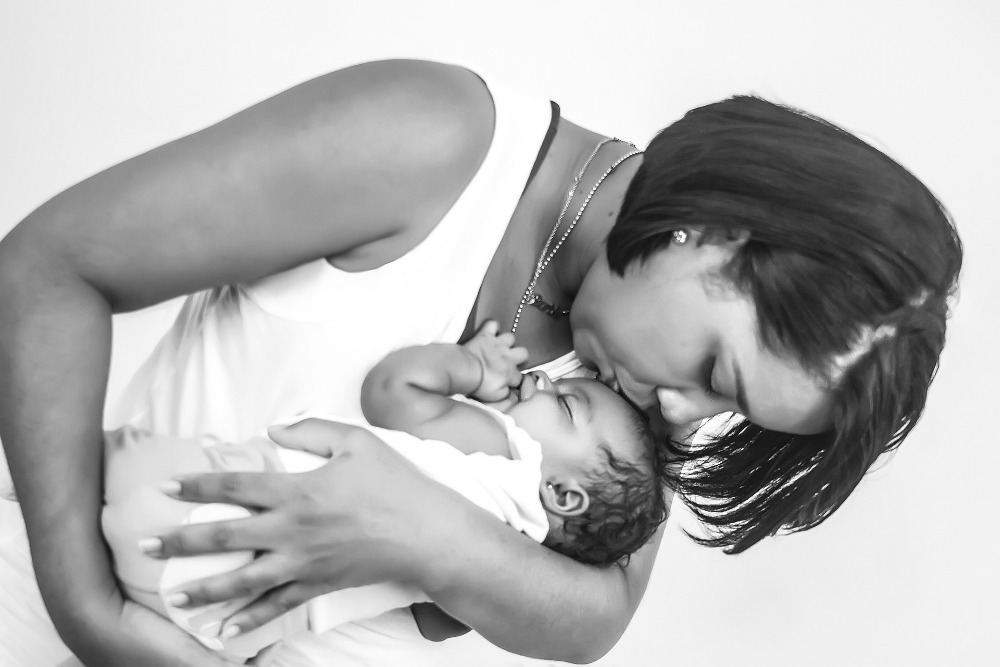 If you're a mom, you've probably got questions about fluoride. You've probably got questions about kids and cavities. And you've probably also got a million other things on your plate.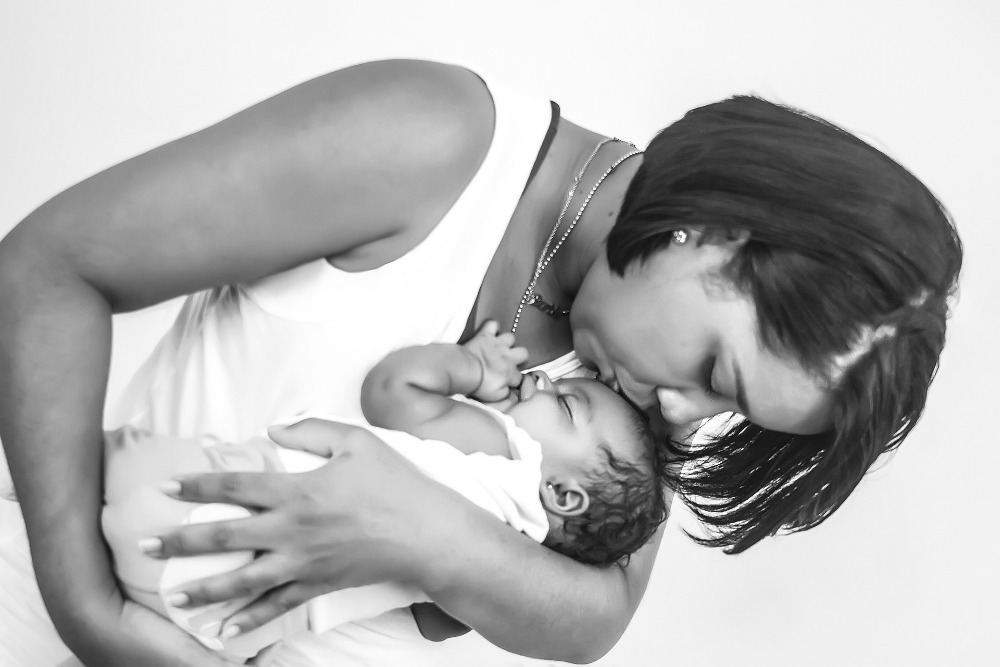 We know how it is - because we're moms, too. We are Effie & Kylie, the science moms who run things here at Fluoride Exposed.
We're moms, but we're also scientists. Effie is a freshwater biologist with a Ph.D. in ecology, and Kylie is a wellness expert with a Master's in public health.
So we're totally ready to break it down for you!
We've got you covered with essentials from the top health experts in the U.S. ... plus ... for each of these 10 indespensible fluoride facts, we've got an in-depth article ... so you can go deeper into each of the fundamentals you have more questions about. Not only that, we've curated links to further reading on fluoride and fluoridation basics, so you can do more of your own research if you need it.
So let's dive right in to the 10 most fundamental facts about fluoride you need to keep track of, for your family.
TL;DR summary:
The best baseline combination of fluoride for the oral health of everyone in your family – from baby's first sips of water and baby's first tooth, to Grandma and Grandpa's teeth – is fluoridated water throughout the day and brushing with fluoride toothpaste. The two together work together to fight cavities, for kids and adults.
Read the full article:
TL;DR summary:
Brush the teeth of babies and toddlers under age three with a rice-grain size "smear" of fluoride toothpaste starting with their very first tooth. Three- to six-year-olds who can spit should brush with a small pea-sized amount under supervision. Older kids and adults also use a pea-size (a larger pea is o.k. :) ... Everyone should brush for 2 minutes twice a day.
Read the full article:
TL;DR summary:
The recommended ideal amount of fluoride in water is a small amount (0.7 parts per million, or ppm). It strengthens kids' developing teeth from the inside out (a.k.a. systemically), forming enamel made from fluorohydroxyapatite, a dental mineral that is resistant to bacterial acid attacks. This inside-out strengthening helps prevent cavities in pits and fissures of kids' molars.
That little bit of fluoride in the water you and your kids drink also works from the outside in (a.k.a. topically) – like toothpaste does, but all throughout the day. That 0.7 ppm of fluoride in water works topically in three ways. It slows down the tooth decay bacteria's production of acid, makes it harder for the acid to dimeneralize (a.k.a. partially dissolve) enamel, and remineralizes enamel that has dissolved as super strong fluorohydroxyapatite.
Read the full article:
TL;DR summary:
Most occurrences of too much fluoride in water are natural, due to geology, and the truly dangerous situations of unsafe fluoride levels in the world occur in countries like India, China, and Ethiopia.
In the U.S., science agencies work together to make sure fluoride in water from drinking water treatment plants is at safe levels ... 0.7 ppm ideally. But if a local water source is naturally higher than the ideal, water treatment plants strive for a goal of no more than 2 ppm in order to avoid kids getting severe dental fluorosis on their teeth. If they can't reach that goal, they're mandated to advise you to seek a different water source for your kids, and they're mandated to have no more than 4 ppm in the water for everyone's safety from skeletal fluorosis. There is science indicating that 4 ppm may still be a little high for drinking water over the long-term, though, and science agencies are considering whether the mandated upper safety limit should be lowered to something closer to 2 ppm.
You can check with your local water agency to be sure of your levels. Water treatment plants also mail each customer a yearly report on water quality, which will contain information on fluoride. Or if you have private well water, you need to do testing yourself. Science agencies recommend testing well water every three years.
Read the full article:
TL;DR summary:
If your water is below the ideal amount of fluoride in water (0.7 ppm), talk to your dentist or doctor about fluoride supplements for kids. Supplements are not as good of a source of fluoride as fluoridated water is, but when fluoride in water is too low to prevent cavities, supplements do provide some of the systemic fluoride that wellness experts recommend for kids' developing teeth. Be careful to not mix fluoride supplements (drops, tablets) with fluoridated water.
Read the full article:
TL;DR summary:
Warning labels tell us not to swallow fluoride toothpaste and they talk about calling poison control as if fluoride is unsafe. But they want us to drink fluoridated water?
Yup, exactly.
Fluoride toothpaste has a lot more fluoride in it than fluoridated water does. Dentists and doctors want you and your family to get just a little fluoride from water, not a lot from toothpaste. There's a few different types of swallowing of too much fluoride toothpaste to be on guard against – especially in kids under age 6. First, don't let kids who are brushing with a normal pea-size amount swallow it day in, day out. Teach them to spit it out. Otherwise they might get fluorosis on their teeth, which is just white spots in the vast majority of cases, but can occasionally involve brown stains and pitting if kids get a lot more fluoride than recommended from water, toothpaste use, inappropriate supplement use, and other fluoride products. Second, keep fluoride toothpaste out of the reach of little ones because babies and toddlers who get their hands on toothpaste and truly gobble up large amounts could get sick, either from fluoride or from other ingredients. That's a call to poison control or a doctor. Finally, the FDA-mandated warning is out-of-date when it says to use a pea-size starting at age 2. Health organizations like the American Dental Association and the American Academy of Pediatrics now recognize that it is safe to use a smear of toothpaste as soon as the first baby teeth are present, but want you to hold off on using a full pea-size amount of paste until age 3 – when kids learn to spit. At age 2, kids' two permanent front teeth are still forming under the gums, and that is the most important time to prevent both decay and fluorosis. A smear is just the right amount to do both.
Read the full article:
TL;DR summary:
You don't need to freak out about a little more fluoride than the recommended amount. There are lots of situations where a mom might needlessly worry herself sick about a bit of extra fluoride: Well water that is a little above the ideal 0.7 ppm. If you followed the long-time FDA recommendation of using a pea-size amount of toothpaste at age 2, instead of the new ADA recommendation to start that pea-size at age 3. Babies getting a little fluoride from infant formula mixed with fluoridated water before their teeth come in. These are all examples of getting a little extra fluoride.
The potential consequence of a little bit of extra fluoride is that kids may get some mild fluorosis. Science recommends avoiding mild fluorosis if we can, but it is not a super big deal ... it causes lacy white markings or white spots on teeth, which may be a cosmetic concern on front teeth. Mild fluorosis might even have benefits and help teeth be even more resistant to decay.
Try to have your kiddo get the ideal amount of fluoride, for sure. Do take time to understand and make an informed decision about fluoride levels that are a bit above the ideal. If fluoride levels are quite a bit higher than the recommendations, then it can be urgent – 2 ppm fluoride in water is a no-no for kids and keep that tube of toothpaste out of their reach inbetween supervised brushing. But if you have a water source that is just a little above the ideal, you and your healthcare providers might decide that's just fine for your family. And if your kiddo accidentally gets a little more than the current recommendation and ends up with some mild fluorosis, it's just some white spots on their teeth, which may be even more resistant to decay than teeth with no fluorosis.
Read the full article:
TL;DR summary:
There is reasonable evidence that super large amounts of fluoride – high levels in countries like China and Iran that are naturally far above the recommended amount or are way high from coal or air pollution, extremely high doses given to rats and mice in lab tests – may be a neurotoxin and have effects on IQ. But the latest and best research keeps showing over and over again that recommended amounts in America are just fine.
Read the full article:
TL;DR summary:
Fluoride alone is not enough. Genetics, cavity-causing drinks and food, when your kids first get exposed to cavity-causing bacteria, sealants, and lots of other factors play a role in how many cavities you and your family will get. But fluoride helps reduce that number. It may be zero cavities, or it may be a lot of cavities, but it will be less than what you'd have if you had zero fluoride.
Read the full article:
TL;DR summary:
A good evidence-based dentist can best guide you on the use of fluoride for each member of the family. For you, that's probably a general dentist. For your kids, starting at age one, around the time of their first teeth, it is great if you can start them in to seeing a pediatric dentist. A family dentist can also be great for babies and toddlers. Likewise, pediatricians often provide some preventive care such as fluoride varnish for little one's teeth, and in a few states, in areas without enough dentists, dental therapists may also provide some fluoride treatments and advice on fluoride needs.

In addition to guiding you on the baseline fluoride recommendations for toothpaste and fluoridated water or supplements, a dentist can work magic with other fluoride-containing products and treatments. Your dentist may recommend fluoride varnish for extra protection for little ones, prescription-strength fluoride toothpaste for you if you're getting cavity rates we don't expect in adults, silver diamine fluoride for an easy way to stop the spread of active cavities in a baby tooth, sealants that contain fluoride to prevent pit and fissure cavities, and other fluoride options that can help prevent and manage each family member's unique issues with tooth decay.
Read the full article: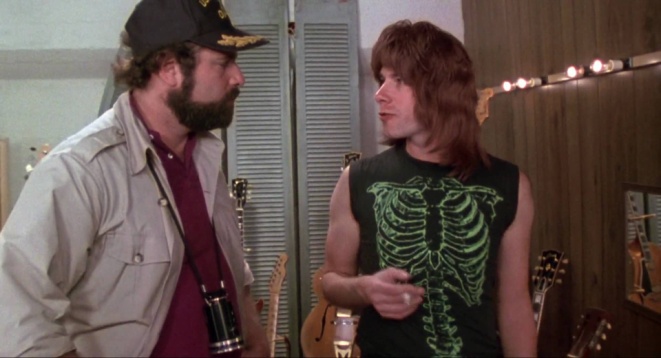 Oh wait, did we say 10 facts?
Let's take it up to eleven ...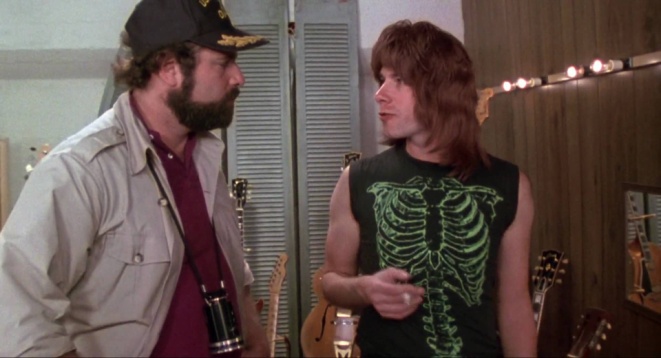 You don't have to take our word on what the facts about fluoride are. You can "do your own research" on what the science says and see for yourself!
If you need to look into something we haven't covered in enough detail in one of the in-depth articles above, there's a wealth of scientific research, syntheses, and reviews on fluoride from science agencies, science organizations, and the primary research literature.
However, real fluoride science that goes into the detail you need on that one nagging question you have ... that real in-depth science can be hard to find online because, on the one hand, it is often not easily found on the loads of oral health sites that try to simplify things and don't go into the nitty gritty ... or it is buried beneath pseudoscience spreading confusing misinformation, on the other hand.
But never fear, we can help you, mama!
We can get you started on your quest, with an annotated list of some of the best science-based fluoride resources. Sign up for our newsletter and you'll get a copy of our Guide to Fluoride Science Resources which will walk you through where to find the best science on fluoride online for free.